BioZyme, Inc. maker of VitaFerm and Sure Champ recently named Britney Creamer as its new Sure Champ Support Manager. Creamer will be focusing on growing the Sure Champ line of products and offering customer support and assistance to the BioZyme dealer network.
"Choose a job you love, and you will never work a day in your life" – Confucius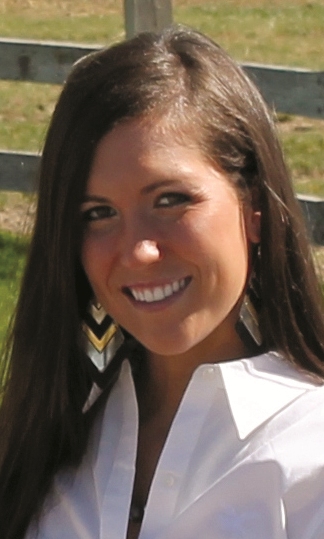 As I begin this new journey in my life I know I have chosen the right path, as it is within an industry I love and with a company I admire greatly. It is an honor to be part of an industry leading company that prides itself in elite animal nutrition and customer service. I am excited to join BioZyme, working to continue the growth of Sure Champ and VitaFerm.
I am a third generation Angus breeder from Montrose, Colorado and have always had a passion for the livestock industry; specifically cattle. I am proud to remain an owner of my family's Angus operation, Lazy JB Angus. With my grandparents, Richard and Elaine Biella, parents Jeff and Kathi Creamer and older bother Brandon, we have built a competitive 250 head registered Angus operation. Originally Lazy JB, raised Herefords but over 64 years ago my grandfather received an Angus heifer for Christmas, and I must say there is no better feeling than walking through the pastures or checking cows with the 80-year-old man that never dreamed his one heifer would turn into three generations of love for the cattle industry.
My passion for the livestock industry exceeds solely raising and showing cattle. I filtered this passion through my education as well. While attending Oklahoma State University I completed by bachelors in Agricultural Economics International Marketing with a minor in Spanish, as well as a master's degree in International Agriculture. From 2010-2011 I served as the National Junior Angus Board of Directors Chairman followed by an internship with the Uruguay Angus Association in Uruguay, South America and an agricultural study in Argentina, South America.
Just as my passion for the livestock and cattle industries allowed me to work with my family's operation and outside of U.S. borders, I know that this passion will continue through BioZyme. I have experienced firsthand the success products such as Sure Champ and VitaFerm provide as I have raised and shown many national champions that have been given these products. I am more than excited to share this success with Sure Champ and VitaFerm customers new and old, and help them gain the same love for this industry as I do. Whether it is through cow/calf operations or the winner's circle I am excited about the future of this company and its customers!
Britney Creamer
bcreamer@biozymeinc.com