The world of reading begins at a young age, giving children opportunities to explore anything from A to Z. We've put together a list of our favorite children's books covering all aspects of agriculture, from farming and ranching to by-products and compassion for animals and others.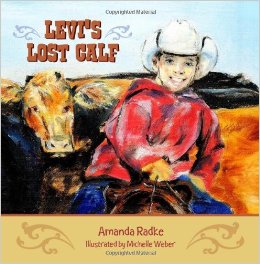 Levi's Lost Calf by Amanda Radke:
Amazon review: New children's author Amanda Radke, a fifth-generation South Dakota rancher, shows young readers what life is like on a cattle ranch in Levi's Lost Calf. Young Levi rides out one morning to bring the cattle home from the pasture. After a head count, Levi is surprised that one calf is missing. Little Red, his favorite heifer calf, is nowhere to be found. Determined to prove his independence—and locate Little Red, Levi rides out with his horse, Pepper, and Gus, his trusty dog, in tow.
Facebook fan review: " My daughter Lauren loves all of the animals and I love the positive messaging about ranching." -Katrina Huffstutler: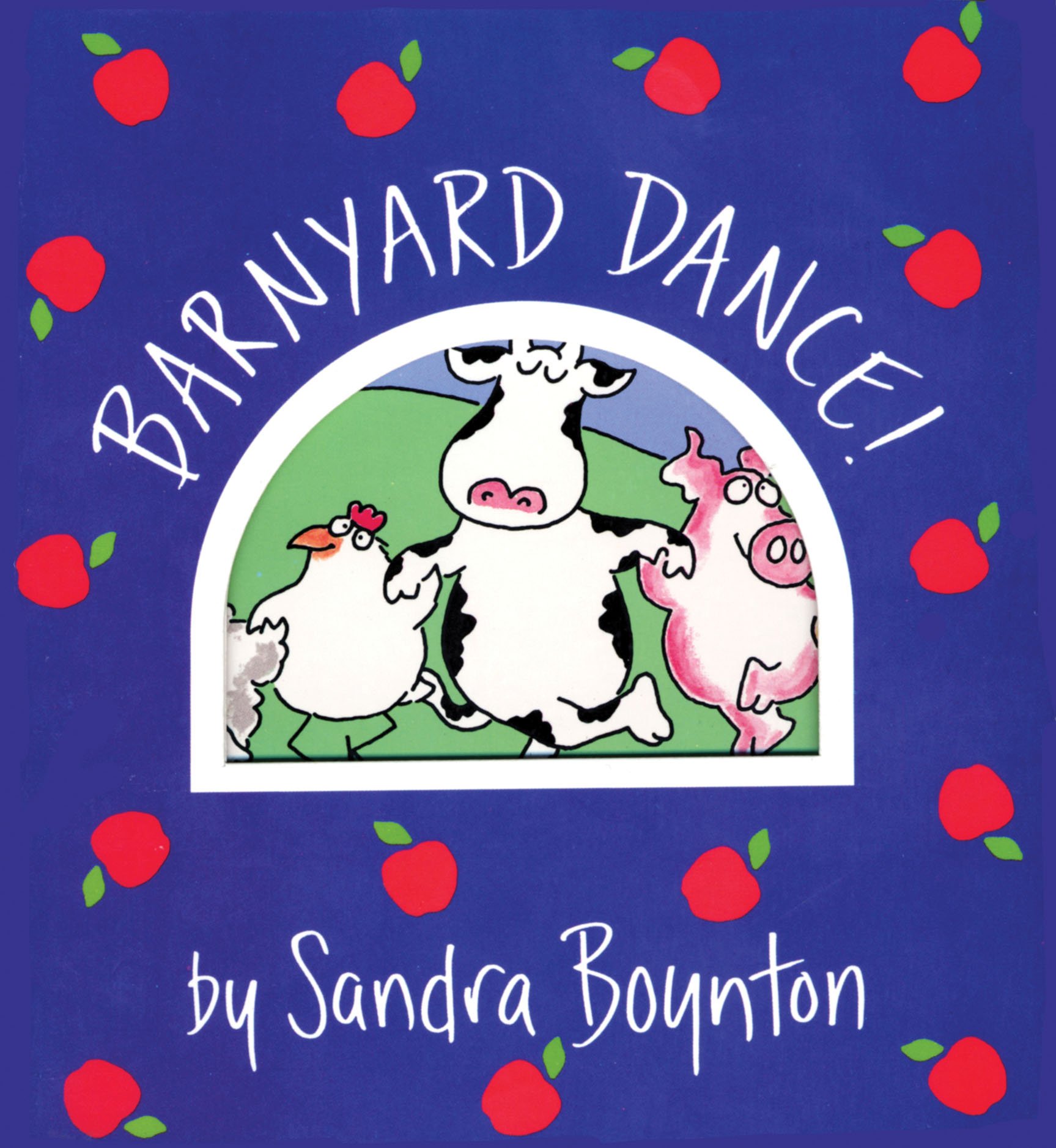 Barnyard Dance by Sandra Boyton:
Amazon review: Everybody sing along—because it's time to do-si-do in the barnyard with a high-spirited animal crew! Barnyard Dance features Sandra Boynton's twirling pigs, fiddle-playing cows, and other unforgettable animals. Extra-big and extra-fun, Barnyard Dance features lively rhyming text and a die-cut cover that reveals the wacky characters inside.
Facebook fan review: "Barnyard Dance is a favorite! I actually have two copies and each of my girls got a book. I love how it teaches things plus you can make the story a song and the kids can interact to the motions." -Heather Thompson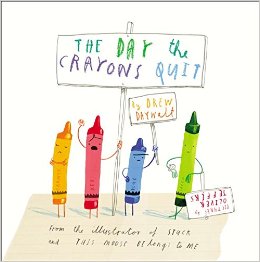 The Day the Crayons Quit by Drew Daywalt:
Amazon review: Although this book isn't about livestock, it's a great way for children to learn about a different side of production agriculture. Poor Duncan just wants to color. But when he opens his box of crayons, he finds only letters, all saying the same thing: His crayons have had enough! They quit! Beige Crayon is tired of playing second fiddle to Brown Crayon. Black wants to be used for more than just outlining. Blue needs a break from coloring all those bodies of water. And Orange and Yellow are no longer speaking—each believes he is the true color of the sun. What can Duncan possibly do to appease all of the crayons and get them back to doing what they do best?
Facebook fan review: "I LOVE The Day the Crayons Quit! We make crayons out of soybeans, and it's a great book to talk about by-products." -Melissa Keyes Nelson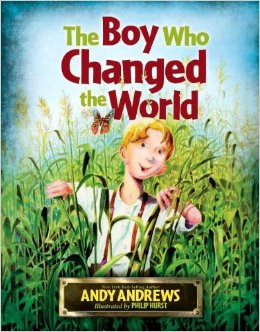 The Boy Who Changed the World by Andy Andrews:
Amazon review: The Boy Who Changed the World opens with a young Norman Borlaug playing in his family's cornfields with his sisters. One day, Norman would grow up and use his knowledge of agriculture to save the lives of two billion people. This engaging story reveals the incredible truth that everything we do matters!
Facebook fan review: "This true ag story is about Norman Bourlaug and how he grew up to be a great scientist! He invented dwarf wheat and saved thousands of people from hunger. I bought it for my nephews and they love it! Great graphics." -Kinzie Reiss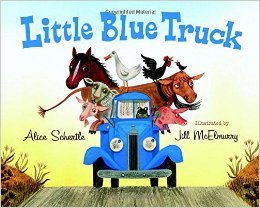 Little Blue Truck by Alice Schertle:
Amazon review: Beep! Beep! Beep! Meet Blue. A muddy country road is no match for this little pick up–that is, until he gets stuck while pushing a dump truck out of the muck. Luckily, Blue has made a pack of farm animal friends along his route. And they're willing to do whatever it takes to get their pal back on the road. Filled with truck sounds and animals noises, here is a rollicking homage to the power of friendship and the rewards of helping others.
Facebook fan review: "We LOVE the Little Blue Truck and every kid I've ever met does too. It's not specifically ag but it does have farm animals in it." -Celeste Harned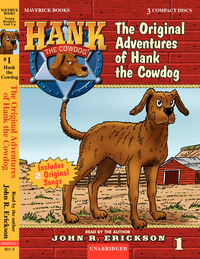 Hank the Cowdog series by John R. Erickson:
Amazon review: Hank the Cowdog is a long running, ongoing series of children's books written by John R. Erickson and illustrated by Gerald L. Holmes. The books follow Hank, a dog that views himself as the "Head of Ranch Security". In each book Hank and other characters must deal with several events, issues and mysteries that occur at their Texas Panhandle, the M-Cross Ranch, which is located in Ochiltree County.
Facebook fan review: "They're fun mystery stories based around ranch life. I loved those books growing up as a kid!" –Kelly Rivard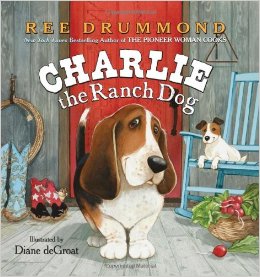 Charlie the Ranch Dog series by Ree Drummond:
Amazon review: Come along as Ree Drummond, The Pioneer Woman, introduces us to her beloved short-legged pioneer dog named Charlie. He's a ranch dog. Breakfast is his life, especially when bacon is involved. Charlie has dangly ears, floppy skin, and big fat paws. And he loves living in the country. That's because he works like a dog…fixing fences, gardening, and helping his family out on the range. A ranch dog's work is never done!
Facebook fan review: "I actually studied children's books pertaining to agriculture and livestock in one of my master's classes. Ree Drummond's books are the most realistic from all that we compared." –Bethany Nolan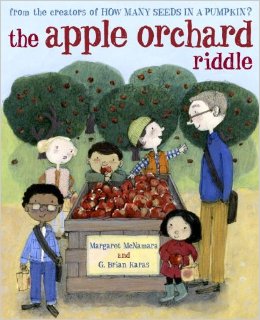 The Apple Orchard Riddle by Margaret McNamara:
Amazon review: In this playful, humorous, and child-friendly classroom story, the students learn a lot about apples and apple orchards—including how apples are harvested, how cider is made, and what the different varieties of apples are—while trying to solve a riddle. The book also celebrates how some children learn differently than others.
Facebook fan review: "I love Apple Orchard Riddle. It won the AFB Foundation for Agriculture Award for accurate agricultural children's books. It's great for older kids too because it has a riddle!" –Ashley Messing Kennedy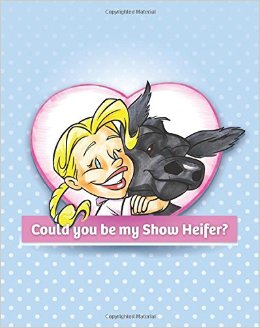 Could You Be My Show Heifer? by Jamie-Rae Pittman:
Amazon review: "Could You Be My Show Heifer?" is the book that every stock show kid has been waiting for! Filled with special, nostalgic moments, from the tiny scratches to the first trailer ride to town, this book will resonate with show circuit children and parents alike. Could You Be My Show Heifer? combines whimsical illustrations with an identifiable story and sprinkles it with innocent humour, resulting in a book that is sure to become a bedtime favorite in every stock show family. As a special bonus, the back of the book provides children with beautifully designed pages to track their progress, accomplishments and travels on the show road with their heifer.
What children's book would you add to our list? Comment below or on our Facebook page, and you will be entered in to win Rebecca Long Chaney's "Farm Life…We Live It, We Love It" sponsored by Sure Champ to add to your collection!