What a fantastic week the Sure Champ Team had in Pennsylvania for the Junior National Hereford Expo. In addition to our customers having Grand and Reserve Grand Champions in the Steer, Bulls, Cow/Calf, Bred and Owned Heifer, Polled Owned Heifer and Horned Owned Heifer Shows we had a ton of fun meeting new faces and visiting with our current supporters. You can view all the champion photos here.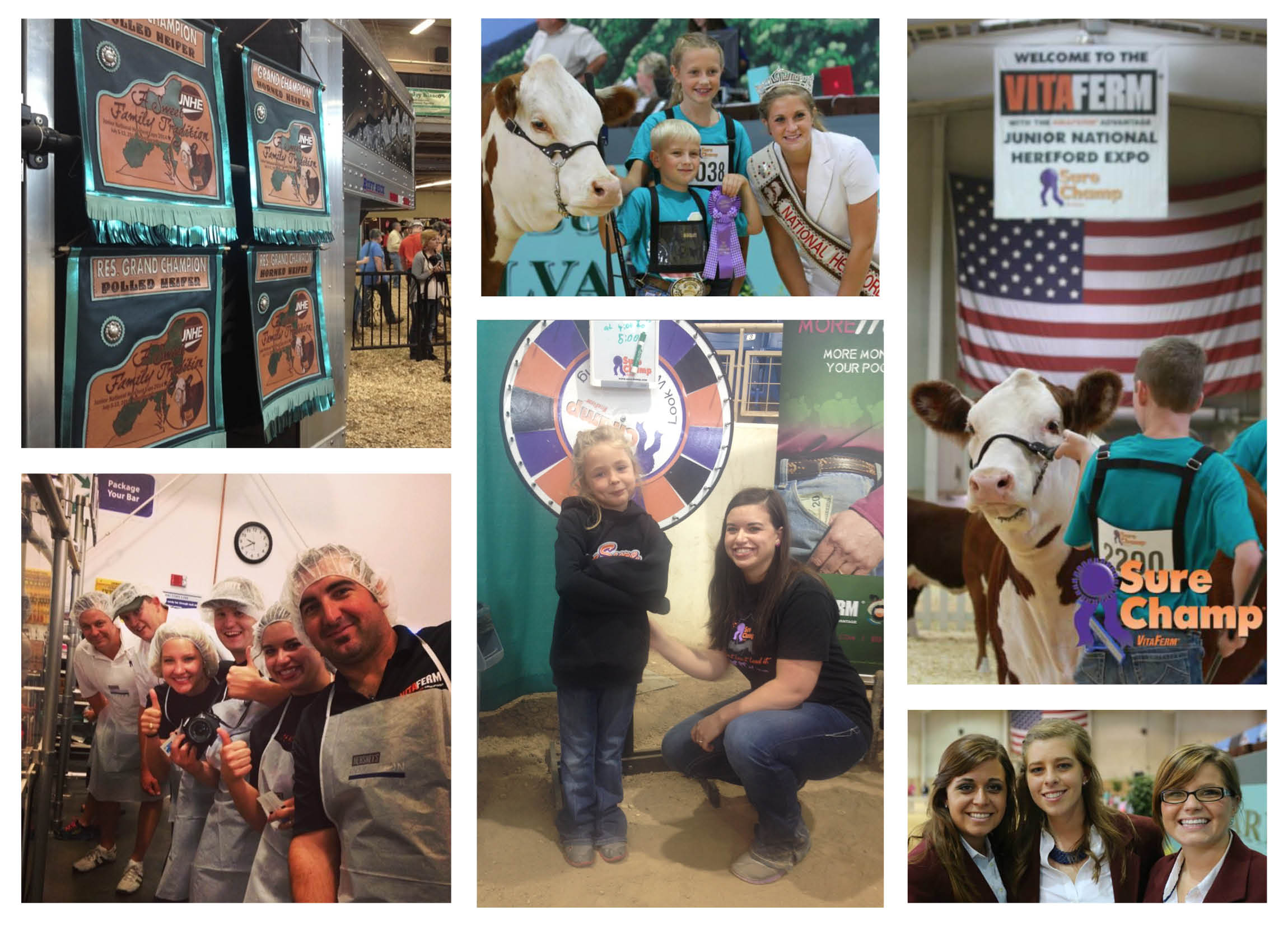 The trip also included a trip to Hershey Park to make our own chocolate bars, a stop at the Dodge City Steakhouse that was featured on Food Network's Restaurant Impossible, and lots of great seafood.
Sure Champ also had the best seat in the house for most of the show, taking candid photos and capturing video. Be sure to check out our Facebook page to see if we snapped a picture of your family.
Thank you to all that made the 2014 Junior National Hereford Expo a success. We can't wait to see you in Grand Island, Nebraska next year.