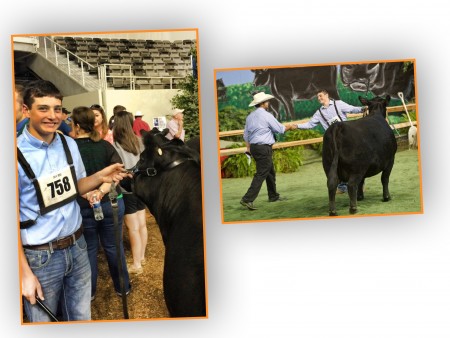 "People who shine from within don't need a spotlight"- anonymous. When I first met Logan I could quickly tell that this young man's determination and work ethic were going to take him far. Logan is not one to ask for recognition or the spotlight to be aimed at him. He is a successful, humble young man that truly shines from within. We are excited to feature Logan as our Sure Champ Junior Spotlight. – Britney Creamer
Tell us a little about yourself.
My name is Logan Wright, I am 13 yrs. old and from Philippi, WV. I have been showing as a Jr. since 2011. I have a sister, Alexis, who shows along with me. We are very competitive with each other. I enjoy being able to exhibit at all levels, NJAS is one of my favorite shows. I have made friends from all over the U.S.
What species do you show and who has influenced you the most in your show career?
I show Angus cattle. I have several people who have influenced me in my show career; without each of them I wouldn't be where I am today. I owe all of my success in the backdrop and showmanship to Tim Fitzgerald, Bob & Margaret Duprey of Cherry Knoll, Bruce and Amie Stertzbach of SCC, Andrew Foster & Seldom Rest, and Alan Miller of PVF- they have all influenced me to become the best I can be, and I can't thank them enough. But, most of all my dad has influenced me the most. He always pushes me to strive for the best and without his support and hard work, I wouldn't be able to compete at the level I am.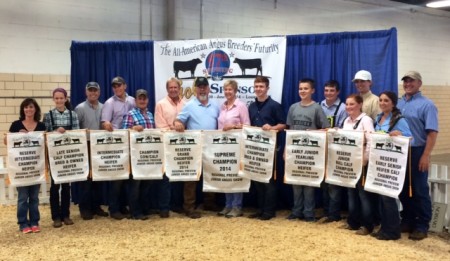 What is one of your favorite showring moments?
I just couldn't pick one favorite – one of the best moments was when I won Grand-Champion Bred-and-Owned Bull at the NJAS with "Frogger".  He was out of my very first show heifer, Sunny from SCC.
Winning Grand Champion Bull and Grand Champion Heifer at the Atlantic National made for an awesome day! I will never forget that moment.
Grand Champion Cow/Calf at the 2014 NJAS is also special. "Miss Kay" is one of a kind – she makes it all worth it. I also had Div. II calf champion with "J.J."-  and class winner with T.K.  I had an awesome run this year at NJAS.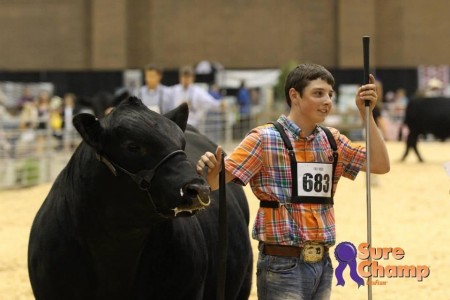 How has Sure Champ helped you achieve success in the showring?
Since we started using Sure Champ products, we have noticed a huge difference in the hair coat and appetite of the show cattle.  Our show heifers are more competitive in the showring.
What are your future plans?
Right now, I would like to be able to continue showing and be successful in the ring.  It's always pretty cool to wait on a show heifer's first calf and hopefully show as a bred and owned. I like to learn from the crews we have, and have the opportunity to help other kids one day.  As, for college plans- most likely something in the agriculture field.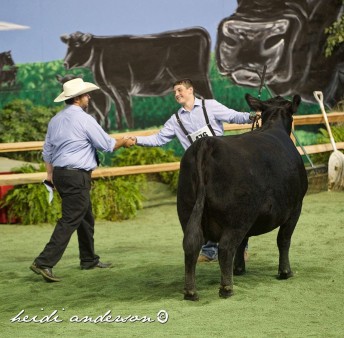 Anything else you would like to add.
I would like to thank Sure Champ for giving me the opportunity to be in the Jr. Spotlight.  Without the support of my family and the farms we purchase our cattle from supporting me, I wouldn't be able to be in the Winner's Circle. I am truly lucky to be a part of some great teams.