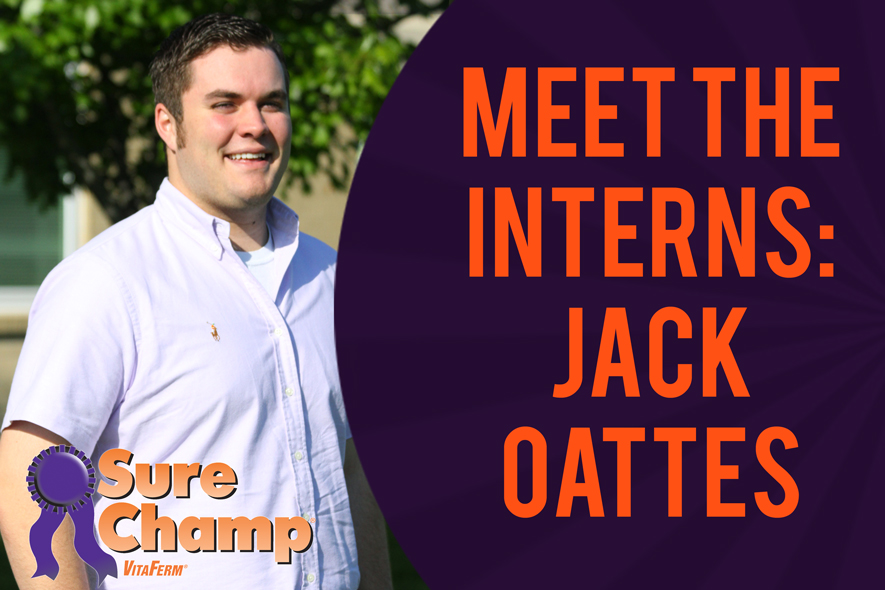 Hey Sure Champ Showmen!
My name is Jack Oattes, and I'm extremely excited to serve as the new Sure Champ Sales Intern for the coming months! I hail from your neighboring country to the north – Cobden, Ontario, Canada to be specific. Although I may come from a different part of the world, I'm still quite familiar with the livestock industry and show ring in the United States. I've spent several years traveling the country competing with my own livestock, working with other operations and on collegiate livestock judging teams.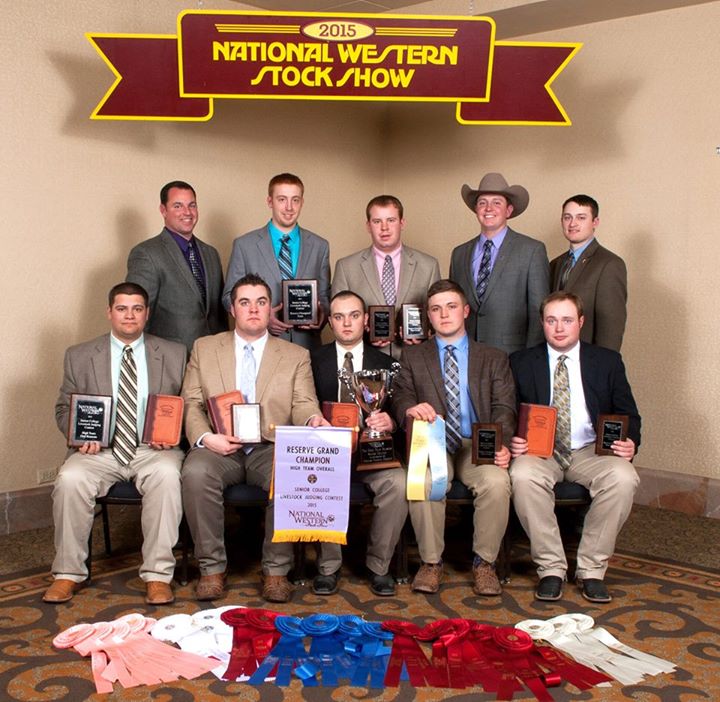 My roots in the Charolais and Simmental breeds are what initially spurred my interest for the livestock industry and opened the door to several opportunities within other breeds and species. The connections I've had the chance to make over my lifetime have allowed me to learn a great deal and shape who I am today. I feel lucky to have grown up in such an outstanding industry that not only produces high quality products, but tomorrow's leaders as well through unrivaled junior programs.
This strong foundation in agriculture set me on my path to the United States and collegiate livestock judging. While attending Blinn Junior College in Brenham, TX my teammates and I had many opportunities to see some of the nation's premier livestock operations, surround ourselves with some of the most intelligent livestock minds there are and ultimately end up winning our share of judging contests! From there, my education continued to Manhattan, KS where I became a Wildcat, majoring in animal sciences and industry with a minor in business. Beyond my academics, I'm fortunate enough to not only be involved with the highly competitive livestock judging team, but also several other on campus organizations and events.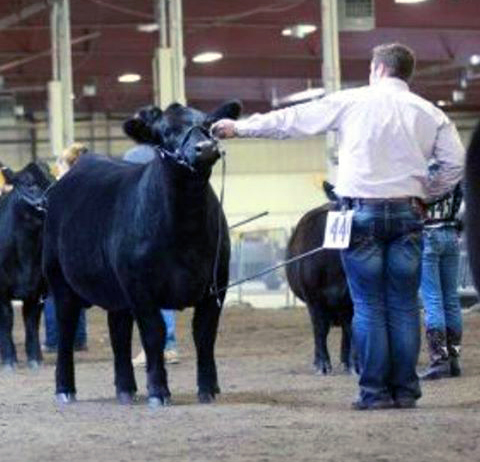 There's no doubt I'm extremely excited for the opportunities that the folks at Sure Champ have afforded me with this internship. I feel privileged to help represent one of the leading livestock nutrition firms in the industry and help grow several of their product lines. The internship should not only help me to learn a great deal but should be an awful lot of fun as it combines some of my favorite things to do. From attending livestock shows and meeting new people in the industry, to working with junior exhibitors and just talking livestock! I look forward to meeting you all and please feel free to introduce yourselves at the shows this summer!
Hope to see you on the show road!
Jack Oattes