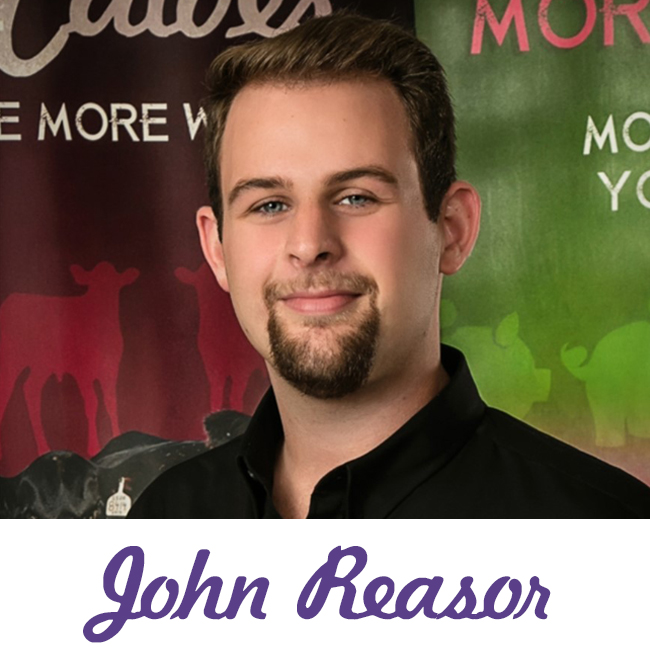 Hello Everyone!
Quick introduction to get the summer going as I couldn't be more excited to be joining BioZyme Inc. this summer as Sales Intern!
I'm John Reasor from the upper west corner of Georgia in small town called Wildwood. Growing up my father ran some commercial Angus cows that later got utilized as recipients when I started to get interested in showing Shorthorn and Angus cattle. It's neat how something that has become my own business really relates back to my family's history, being a sixth-generation cattleman. It is through the constant opportunities from the cattle and agriculture industry that has continued my interest and motivation wanting to give back for generations to come.
I will be a senior this fall at Oklahoma State University majoring in Animal Science with an option in business and enjoy staying busy though extracurricular activates and clubs. The schedule is loaded for the summer and I can't wait for all the events and having the chance to interact and get to know more of the BioZyme community!
Here are some fun questions that might show a bit more about me!
What is your favorite holiday? 
Aside from Christmas, I have always enjoyed Thanksgiving. Traditionally it has been a time for family, friends and tons of food!
What social media site do you frequent most?
Snapchat and/or Instagram, I enjoy seeing where everyone's pictures. Where they are, what they're doing!
Do you like or dislike surprises?
I definitely like surprises when they are positive! I would describe myself as adventure seeker and that enjoys some thrills.
What is your favorite zoo animal?
Tough question, but I find an elephant to be very admirable and iconic. Large and in charge yet seem humble and kind.
What three words would your friends use to describe you?
Resourceful, Ambitious, Networker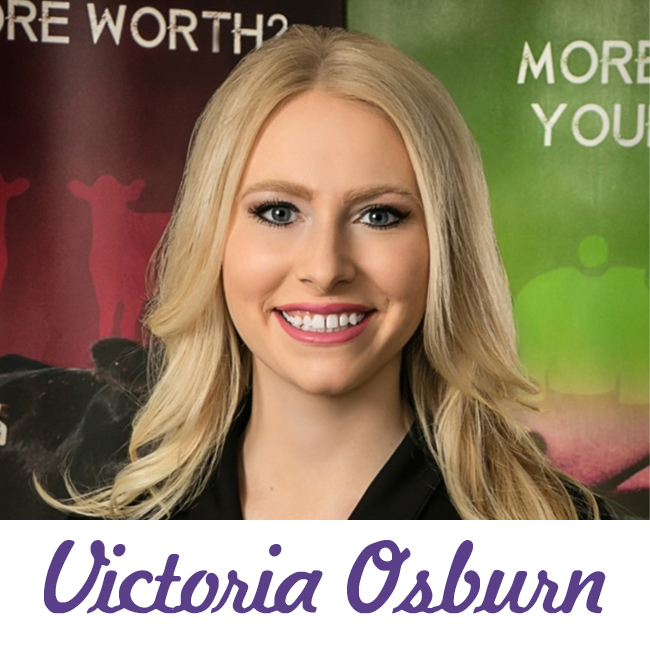 Howdy!
My name is Victoria Osburn and I am the BioZyme Inc. Public Relations intern for 2016! I hail from a tiny town an hour and 30 north of Dallas in Celina, Texas. Growing up in the meat industry and showing cattle and lambs from an early age, created an inborn fondness for the agriculture industry.
From walking into a feed store for dog food to walking out with a business card to buy a show lamb, I was hooked from there. Starting with small market animals, building my way up to breeding heifers was just what the doctor ordered. Over the past 5 years I have served on the Texas Junior Shorthorn Association Board as President, served as the Texas Shorthorn Lassie Queen in 2013 and National Shorthorn Lassie Queen from 2013-2014. Last year I interned for the American Shorthorn Association as their PR/marketing intern and now manage social media for Texas Tech Intramural Sports.
Currently I am a senior at Texas Tech University receiving a degree in Agricultural Communications with a minor in Animal Science. Being involved in Block and Bridle, Agricultural Communicators of Tomorrow and my sorority, Zeta Tau Alpha, keeps things busy! I am looking forward to this fun filled summer with our BioZyme Family and can't wait to see what's in store for us!
Here are some fun questions to show more about me!
What is your favorite holiday?
My favorite holiday would have to be July 4th! Fireworks, food, and great company, couldn't think of a better way to spend a holiday!
What social media site do you frequent most?
Twitter and Instagram for sure.
Do you like or dislike surprises?
Surprises, duh!
What is your favorite zoo animal?
Penguins! Cute and cuddly.
What three words would your friends use to describe you?
Vivacious, Loyal, Authentic