Hey friends!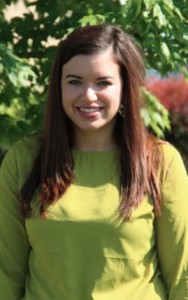 I'm Kinzie Selke, and I'm excited to serve as the Public Relations Intern this summer! I grew up in north central Indiana on my family's row crop and club calf operation.
Like many Sure Champ enthusiasts, my passion for the livestock industry began at a young age. I started showing barrows at the age of two, but quickly found the cattle barn exhibiting mostly steers and commercial heifers. I also continued to show a few barrows and dabbled in the market lamb arena. I was blessed to have my family's support to show livestock at various levels and to meet many great people a long the way. I am incredibly thankful for these friendships and hope to make many more.
After high school, I traveled to El Dorado, Kansas to attend Butler Community College. While there, I was a member of the 2012 Livestock Judging Team. I transferred to Kansas State University to pursue my degree in Agricultural Education with a minor in Animal Sciences and Industry. My hope for the future is to stay involved in production agriculture and give back to organizations, such as 4-H and FFA, that have shaped me into the person I am today. Oh and take a few cool photos!
I hope to see you on the show road this summer.
Kinzie