The spirit of the Christmas holiday is often best experienced through the eyes of a child. One Pennsylvania family is teaching their sons the best way to experience the magic of Christmas is by sharing gifts and giving to others.
Jamie and Greg Beatty, owners of Beatty's Club Lambs in Indiana, Pa., have created a family tradition of spreading cheer to children throughout their county and honoring the memory of Jamie's dad, Mark Banbury, who passed away in 2013. Jamie and her family had asked others to keep her dad's memory alive on his birthday and the anniversary of his death to "make their mark" by doing a good deed for others.
"This gave us the opportunity to make our mark," Jamie said.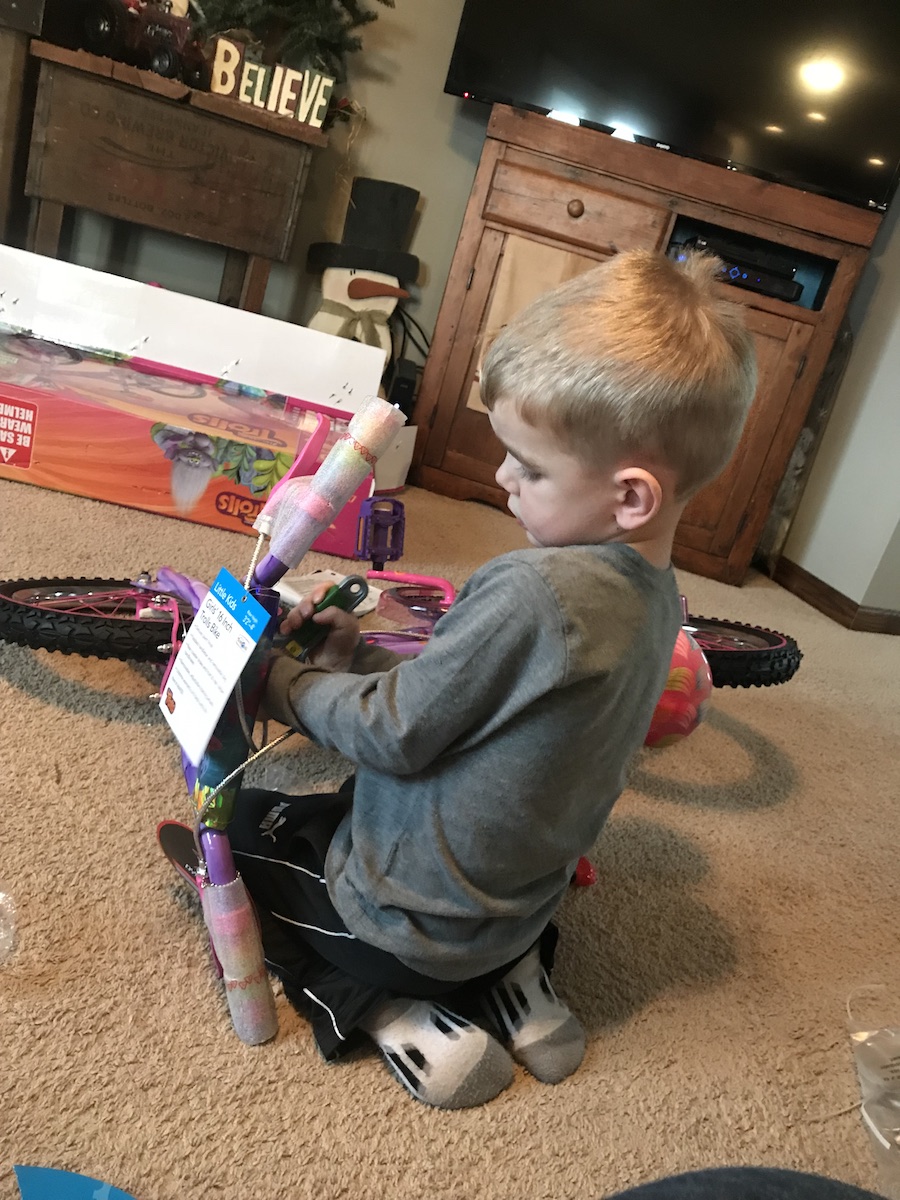 This is the fourth year the Beatty family has participated in the Angel Wings program, gathering tags with ages and a wish list, and then purchasing the toys on the wish list for the boys and girls. Each year, they look for a few kids that fit specific criteria: kids that want bikes and some kids the same age with similar interests as sons, Stetson, 4, and Brooks, 1.
"Greg still remembers when he was a kid how much it meant the Christmas they all got bikes and how excited they were. So, buying bikes is really important to him, and we try to get a couple of tags with bikes on them," Jamie said.
Last year, the Beatty family purchased toys for 15 children, including six bikes. This year, they have begun shopping for 23 kids. Jamie said they set aside money for this family project, but also use the proceeds from their online Beatty's Club Lamb apparel store to go toward the purchase of all the Angel Wing gifts. Therefore, when somebody purchases a shirt or cap with their club lamb logo on it, they know they are also helping support this cause and leaving their mark.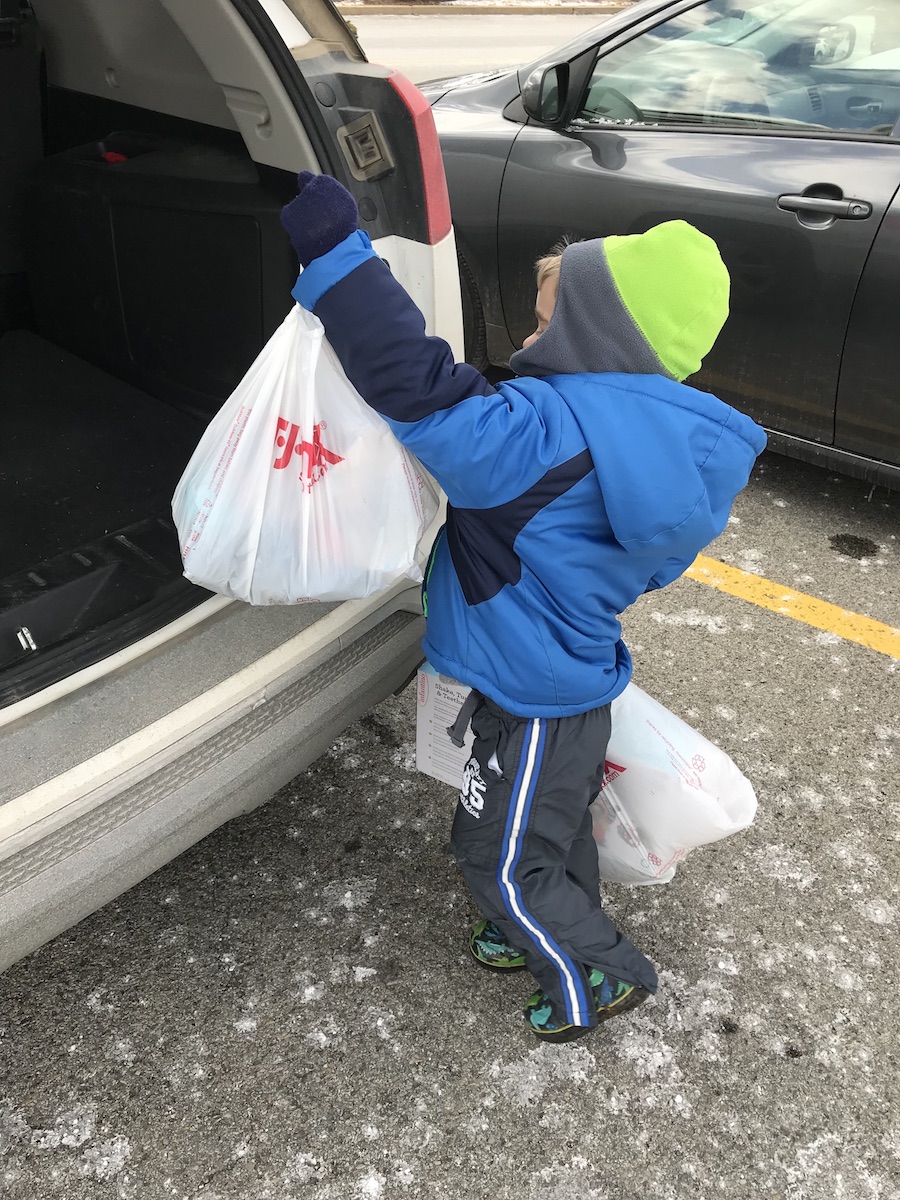 As Stetson and Brooks get older, they are able to help their parents with the shopping. Stetson is old enough to understand that not every child has a toy and the importance of sharing.
"For him, it is really fun because he can go and pick things he likes as he is understanding how important it is for those kids to have something for Christmas. He really enjoys getting things he thinks they will like. We were shopping this weekend and one little girl wanted horse stuff, and he picked out every horse thing in the aisle! It's fun to see him get that way," Jamie said.
Although the Angel Wing program is open to people in various stages of life, the Beatty family keeps its emphasis on the kids.
"We focus on the kids because everybody deserves to have that one Christmas where they get that toy they really wanted. We try to help as many of them as we can," she said.
After the toys are purchased and collected, the program has a distribution day at the local mall. The unwrapped gifts are given to parents, so the they can see what toys their children will be getting on Christmas morning. Jamie recalls how excited one parent was the first year she went to the distribution day.
"One mom was so excited about the stuff she was crying, but then she was devastated she didn't have wrapping paper to wrap the kids' presents. I went to K-Mart and bought 40 rolls of wrapping just to give to the parents coming through. It's not something I'd have thought about, but this lady was so hard off in life, the wrapping paper was going to be a challenge. Since then, wrapping supplies are part of the Angel Wing donation program."
Although, the angels like the Beatty family don't get to see the kids' reactions, they know they have made their mark and made Christmas more magical in the eyes of several children, including their own. The Beatty family are livestock producers, and Jamie is a valued BioZyme® employee. Jamie and Greg know that care that comes full circle is an important part of life and they are teaching that legacy to the next generation of club lamb producers. Thanks for making us #AgProud.