By, Alise Nolan, The Ranch Kitchen
Valentine's Day is just around the corner and who doesn't love home baked sweets this time of the year? For years, my baking revolved around my daughter's school parties like Valentine's Day. Back in the good old days you could still take homemade sweets to school in Texas!
This month I chose to share with you a few of our favorite desserts we make around our house and especially during stock show season in Texas.
Our final show for January was in Fort Worth or Cowtown as it's known throughout the south. It was a busy weekend full of the National Hereford Show and Texas – Polled Hereford slate of meetings, socials, and sales. It's always great getting to see our extended Hereford 'family' from across the U.S.
For this Sure Champ February post, I'm sharing the desserts below that we baked and served our hungry crew and friends from our stalls. They know that my big black 'food' box on wheels not only houses my ingredients for my Chicken Spaghetti for a Crowd, but baggies full of our seasoned Penne Pretzels prepared by my middle daughter, Bethany, and myself.
Below, you'll see my daughter, Audrey, who served as Texas Hereford Sweetheart for our association this past weekend, with the Oreo Cake Balls. She's enjoyed this fun role of serving our association so much this past year.
All of these sweets will keep well for at least 3 – 4 days in airtight containers. However, store them all in between sheets of wax paper in your containers so that their 'gooey' sweetness doesn't stick together.
Enjoy your February and wow your family, friends and those teachers and kids at your next school party or stock show with some of these sweets. Nothing ever quite compares to desserts made from your own kitchen.
And remember that no one ever said baking had to be hard. Many times I've added my own touch to packaged cake mixes, sugar cookies or even served Sam's Club Brownies to rave reviews! And, if you feel the need to look like you spent hours in the kitchen, just do like that old commercial and dust a little flour on your nose!
May winter end quickly for all of us. Keep warm, especially to our friends up east and to the north and safe travels to your families during stock shows this winter! Let me know how you like these recipes or please share your own at The Ranch Kitchen. I'd love to try your family and friend's favorites at the upcoming San Antonio and Houston Livestock Shows!
Chocolate Gooey Bars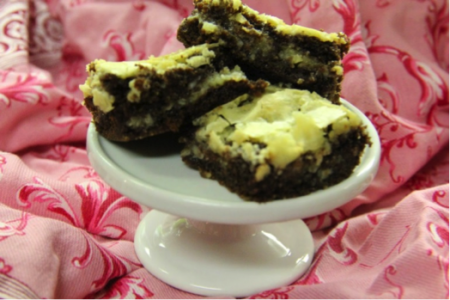 Ingredients
1 boxes Devil's Food Chocolate Cake Mix
1 sticks butter or margarine, melted
3 eggs (one for cookie bottom and two for cream cheese filling topping)
1 – 8 ounce cream cheese
4 cups white powdered sugar
1 teaspoons vanilla extract
Instructions
Mix cake mix, melted butter and 1 egg together and pat down in a 13 x 9 inch oven safe Pyrex or baking dish that has been sprayed with Pam Cooking Spray or oil. This mixture will look like a cookie dough.
Next take last two remaining eggs and add to softened cream cheese and blend well.
Add 1 cup of powdered sugar at a time into cream cheese and eggs until blended well. Do not add all powdered sugar at once or you will have a white cloudy mess in your kitchen!
Add vanilla extract to cream cheese/powdered sugar topping mixture and blend well.
Spoon this mxture on top of cookie dough.
Bake ate 350 degree in your oven for 30 – 35 minutes or until topping is lightly browned. This bar cake will 'fall' slightly and that is what you want.
Take cake/bars out of oven and allow to cool thorougly before cutting in to squares.
I place these in a cookie tin one layer at a time between waxed paper so the this moist dessert doesn't stick together.
Note: I usually make this recipe with a Butter Recipe Cake mix and any brand of cake mix will work just fine.
Oreo Cookie Cake Balls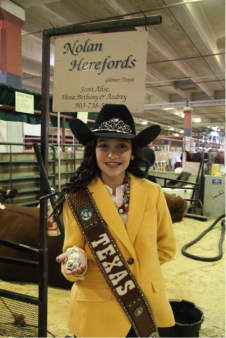 Ingredients
1 package of Oreo's – 16 ounce (regular chocolate wafer with white cream middle filling)
1 block of 16 ounce cream cheese
1 – 24 ounce package of white chocolate bark
Instructions
Crush up all Oreos in food processor or blender until they become a fine crumb.
Mix crushed Oreo Cookies and cream cheese together until blended well.
Roll cake balls into the size of a a large gumball about a 2 inch ball size.
Melt 3/4 package of white chocolate bark on high in the microwave until it just begins to melt for about 1/2 – 1 minute. Stir melted chocolate bark to make sure all is melted until creamy-smooth.
Roll cake balls in melted white chocolate bark until they are totally covered.
Place cake balls on wax paper and allow to sit until hardened
You can melt chocolate bark and drizzle over the top of cake balls. You can also crush up Oreo Cookie chocolate wafers and sprinkle on top of cake balls, but do this while the chocolate is still sticky after just being rolled in the white chocolate bark.