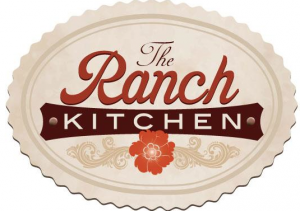 We are very excited to announce that each month, loyal Sure Champ customer, Mrs. Alise Nolan, from The Ranch Kitchen Blog, will be providing us with tasty, original recipes! Alise, her husband, Scott, and three daughters, Ilissa, Bethany and Audrey, own and operate the successful Hereford ranch, Nolan Herefords in Gilmer, Texas. The Nolan family are actively involved in their local, state and national Hereford associations and within their community. Alise is currently the Academic Coordinator at Gilmer Intermediate School, and holds a B.A. from Stephen F. Austin University and a Masters of Interdisciplinary Studies and Principal Certification from the Universdity of Texas at Tyler. Her greatest joys are her husband, her girls and extended family and friends. She believes that life is meant to be lived to the fullest, never slowing down and enjoying each moment God has placed in our lives!
The Ranch Kitchen Blog was started in 2009 as a way for Alise to connect with her oldest daughter who was attending Texas A&M and was beginning to cook. What started as hand written recipes turned into a blog about Alise's life and a way to catalog her favorite family recipes for her daughters. It is ultimately her goal to show how easy cooking really is and to also help advocate her agricultural lifestyle that has so positively impacted her family. A past president of the Texas Hereford Auxiliary, Alise, has had the joy of sharing her original recipes with many within her "Hereford family". Each summer she cooks for over 120 people each day at events such as the National Junior Hereford Expo.
We appreciate the opportunity to feature some of Alise's treasured recipes, and can't wait to see what new things she creates for Sure Champ. If you're looking for something new and special to fix for Easter this Sunday, hop on over to www.theranchkitchen.blogspot.com, and let Alise fix you up!