Every month we get so many great pictures from our customers and dealers we want to make sure you got a chance to see them. This month was filled with Sure Champ Super Heroes, Vita Charge and Sure Champ love, fun VitaFerm photo booths and customers making Sure Champ proud from the showring to the dance floor!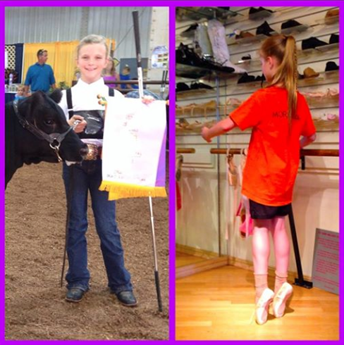 Charley Johnson from Oklahoma had a great day winning Reserve Champion Bred & Owned at Oklahoma State Fair followed by ballet pointe shoe shopping in her Sure Champ More Wins T-Shirt!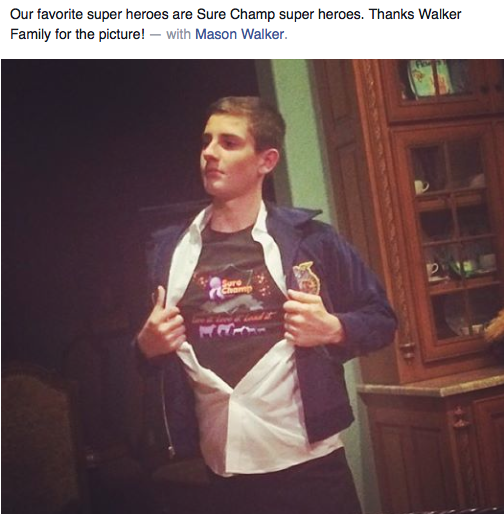 Mason Walker is our favorite kind of super hero. He's a Sure Champ Super Hero!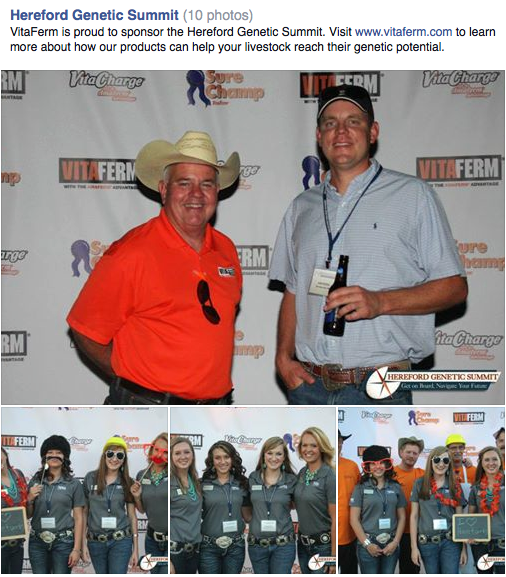 Everyone loved the Sure Champ & VitaFerm photo booth at the Hereford Genetic Summit!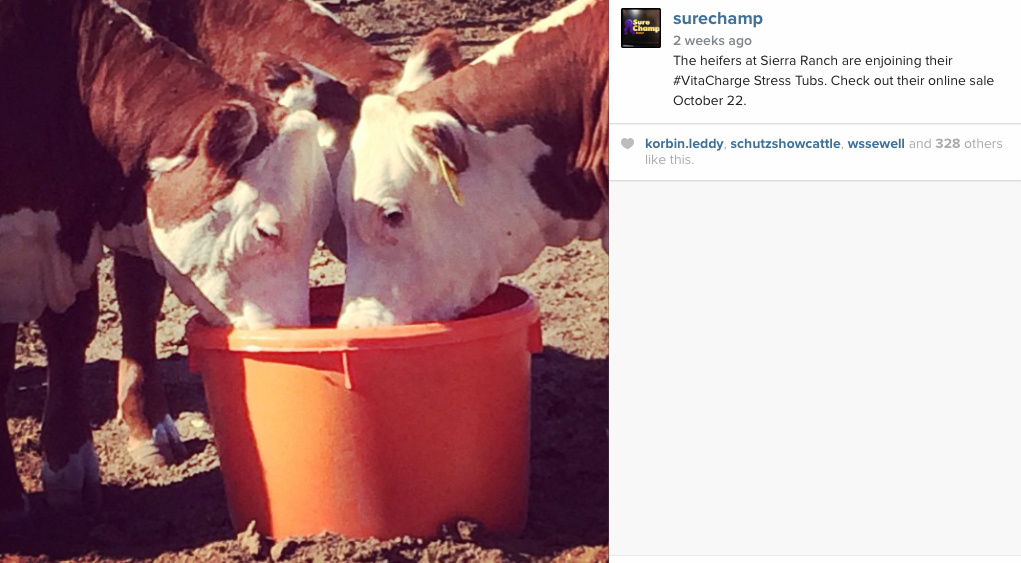 Heifers at Sierra Ranch are enjoying the 200lb VitaCharge Stress Tubs! Check out their online sale October 22, 2014.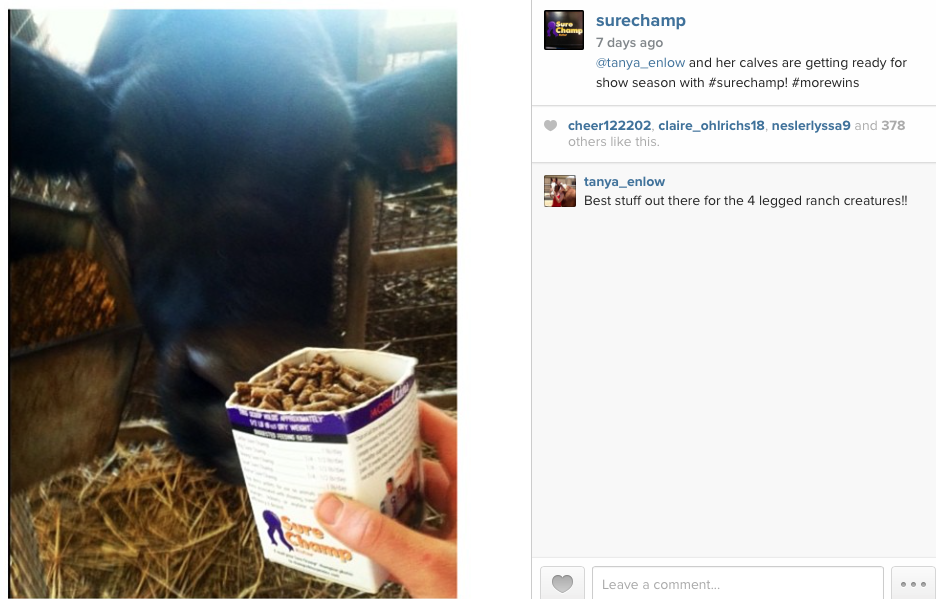 Tanya Enlow's calves know what's best for them and they simply love Sure Champ!
Send your photos to champ@biozymeinc.con or tag us on your social media and you may see your photos in next months Best of the Web!