A portable heater can be a great tool to have in your trailer while showing in winter months. It can be used to keep a trailer that is not climate-controlled warm while waiting in line to check in at a show or to keep you warm in the barn.
Here are three easy steps to make your own stock show trailer heater.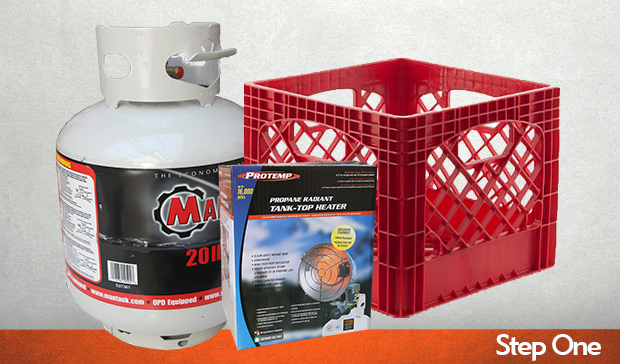 Step One: Purchase your supplies
There are just three items needed for this project. A propane tank, a propane radiant tank-top heater (approx. $50 at any local hardware store) and a plastic milk crate.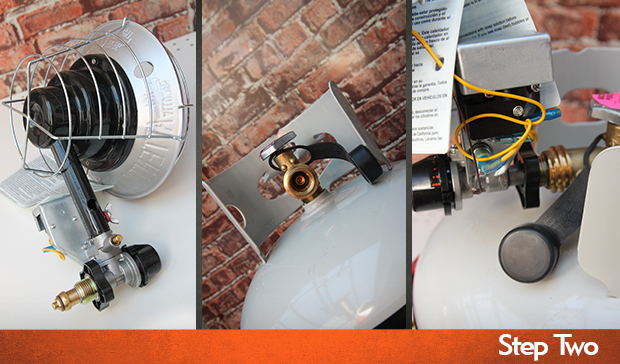 Step Two: Connect the Heater to the Propane Tank
Remove the cap from the propane tank and connect the tank-top heater according to the instructions provided.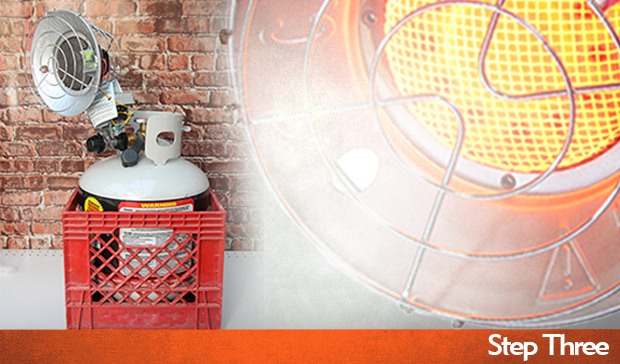 Step Three: Prepare Your Heater for Use
To help stabilize your heater and avoid tipping over, place it in the plastic milk crate prior to using. Be sure to place your heater in a location of the trailer that is free of shavings and away from your animals. Once the heater is where you want it, turn it on and light it according the instructions provided.
While this is a great option for a portable, economical heating solution, be smart. SAFETY FIRST – never leave a heater unattended or use the heater while the trailer is moving.