Recently, I came across an online thread asking, "What are the three most important things to consider when buying livestock?" This got me thinking. Even though the person posing the question was focused on the county level, I think my advice can apply to all levels of competition.
Who you are buying your livestock from.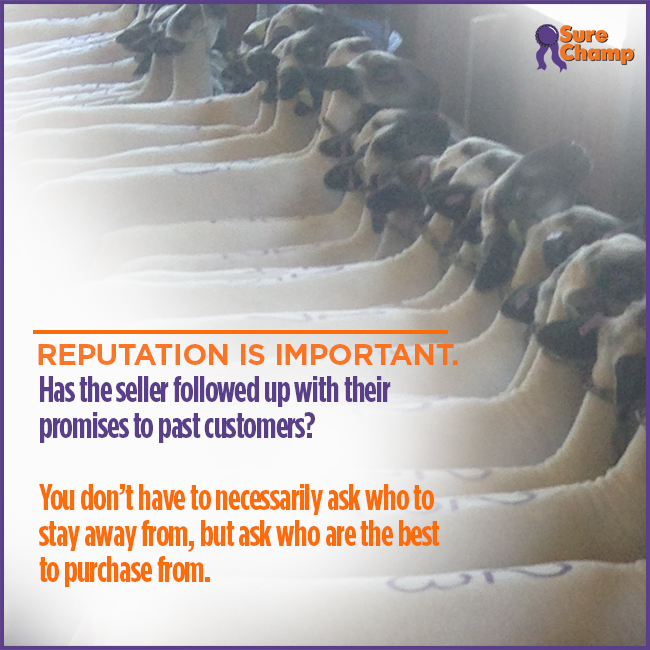 This by far is the MOST important piece of the puzzle, especially if you are new to showing livestock, inexperienced or haven't exhibited this particular species before. There is SO much to learn when showing livestock. You want to make sure that the seller is going to be there to offer suggestions and advice throughout the entire project.
Will they give feeding advice? Do they want you to send them pictures of your project so they can give feedback? Can they help line someone up to clip your calf or help you fit them on show day? If it is a breeding project, will they give advice on who you should breed your heifer, gilt, ewe or doe to?
Reputation is also important. Has the seller followed up with their promises to past customers? Are they willing to back an animal if they become a non-breeder? You don't have to necessarily ask who to stay away from, but ask who are the best to purchase from.
Keep in mind online sales are amazing because as buyers we now have access to thousands of head of livestock. However, make sure you pick up the phone before you start clicking to bid. You want to make sure the seller is the right match for you and your needs.
Structure
It doesn't matter what species, if they are a pink, purple or polka dotted – if that animal is not structurally sound to begin with, your project will never be as successful as you hope. Structure is the one thing that we can't fix with feed or hair, and a small problem as a baby or young animal only becoming magnified as they get older. Joint supplements are designed to promote joint health, not cure structure problems.
It is up to you
This is where more debate comes in. I believe three is your personal preference. It could be a phenotypic trait such as muscle, balance or eye appeal. It could be breed of animal. This is especially important if you are looking for particular showing opportunities or if you plan to keep this animal in your herd to bred. If the animal is going to remain in your herd you might look at EPDs, the sire or dam.
If you follow the advice in step 1, the right seller will actually give you advice on the other things you should be taking into consideration when making your selection.
As you go out to purchase your next project keep these three tips in mind to find ultimate success.