School is s out, the weather's warm, and it's time to spend a little time out in the barn. We are excited to partner with DRIVE for our Summer in the Barn photo contest.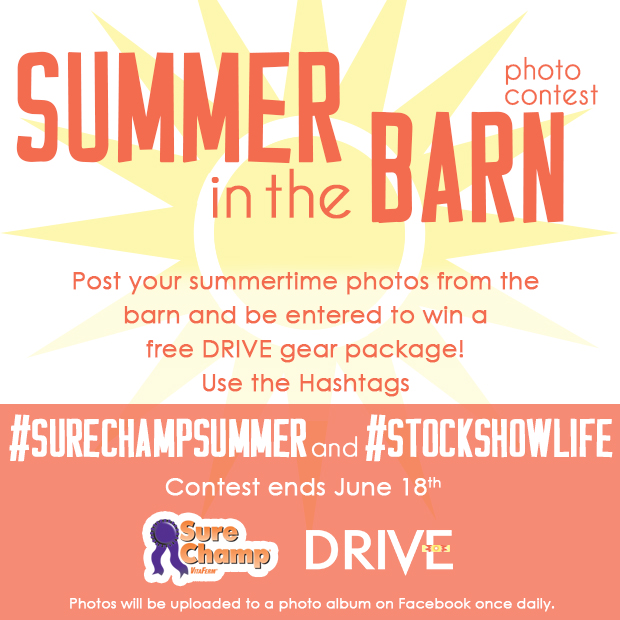 Share your in the barn photos on Facebook and Instagram using the hashtags #SureChampSummer and #stockshowlife to be entered. One entry will be allowed per individual and photos must be original. Photo's will be uploaded to an album on Drive's Facebook page once daily and voted upon there. The contest will run through June 18th and the winner will be announced the following day. The winner will receive a free DRIVE gear package.
If you have any questions please email intern@drivelivestock.com.