Meeting the right people at the right time is a gift. Most often it's a gift where the benefits are realized later. That is how it works in business. Personal relationships can make all the difference when trying to find the ideal career.
For two BioZyme staff members, meeting Bob and Lisa Norton was a life-changing gift. Lindsey Grimes and Britney Creamer are now part of the BioZyme team thanks to their interaction with the Nortons while they both served on the National Junior Angus Association board of directors.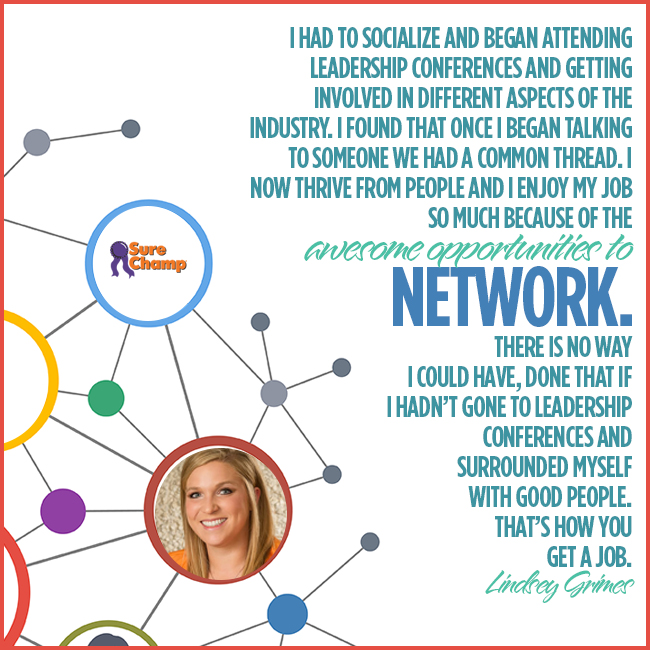 Lindsey Grimes capitalized on a prior encounter with Bob and Lisa Norton when it was time to start her career. After earning her master's degree in ruminant nutrition from Kansas State University, Grimes got up the courage and asked if she could join the BioZyme team. She had met the Nortons at a National Junior Angus Show in Kentucky, where she and her family helped host and coordinate the show.
"I was traveling to Des Moines for an animal science meeting and reached out to Lisa," Grimes says. "I said how much I respected the company and inquired if she had any job opportunities. I told her on my return trip I would be driving right by their headquarters and could meet with them on my way home."
That was a smart move on Grimes' part because Lisa did call her to come by the office. During Grimes' Des Moines trip, she had dinner with an industry expert and another connection was made when Lisa asked if Grimes knew this professor during her in-person interview.
"'Funny you should ask, I said,'" Grimes says. "I told Lisa I had just had dinner with Dr. Francis Fluharty and Susan Day the night before. I have often thought that the older I get and the more experience I have the smaller the world gets. Lisa and I were able to talk about these two individuals and make another connection."
Grimes is the BioZyme Nutrition Coordinator. She handles questions about rations, speaks at producer meetings and trains dealers on the company's nutritional products. She says she used to be very shy and while she loved cattle she had a small group of friends she hung out with at shows. Once when her show heifer got away from her in the ring, a NJAA board member helped her, and Grimes says that changed her perspective.
"I wanted to be one of those people who helped others," she says. "I had to socialize and began attending leadership conferences and getting involved in different aspects of the industry. I found that once I began talking to someone we had a common thread. I now thrive from people and I enjoy my job so much because of the awesome opportunities to network. There is no way I could have done that if I hadn't gone to leadership conferences and surrounded myself with good people. That's how you get a job."
Grimes says her generation is addicted to technology and though she loves her phone for email and texting, there is no substitute for face-to-face contact or calling a person to talk to them. She says the voice inflection and the facial expressions while talking to someone in person are much more effective and that those things are lost in translation in an email or a text.
"The only way to make a truly good connection is to have one-on-one personal interaction with others," Grimes says
A little further West, Britney Creamer is known for her skills in the show cattle industry. Today she works as the Area Sales Manager for Western Colorado, Wyoming and Utah, and is active on her family's Angus ranch in Colorado. Creamer earned a Bachelor of Science in economics and a master's in international agriculture. She says her goal was to use her Spanish-speaking skills in an international career.
Following graduation, however, Creamer chose to spend a year working with and showing cattle. When the time came to look for work, she referred back to her initial interaction with Bob and Lisa. The Nortons had hosted dinner for the NJAA board Creamer served on to visit about the brand Sure Champ. Creamer says she wrote a cover letter and sent it with her resume to Lisa. Lisa replied and asked if she and Creamer could meet and interview at the upcoming NJAS. Of course Creamer said, "yes."
"I had been fitting cattle all day at the show and had to hurry and change into office attire," Creamer says. "But Lisa was very laid back and it caught me off guard. But because we had a relationship prior to discussing a career, I took the chance to meet her there even though it was less formal. Lisa told me afterward she'd be in contact with me and 24-hours later, she sent me an email asking me to travel with BioZyme on an international trip."
Creamer spent 10 days in France and Italy with Lisa and the BioZyme team to witness its international division. Though it is small, with a staff of one, Creamer says she was glad to take that opportunity and it helped her figure out the structure of the company. A month later Creamer says Lisa called to say she and Bob had created a position for her in marketing.
Creamer credits her ability to reach out to the Nortons to other personal connections she had, including Crystal Blin and John Tucker. She says being in touch with the right people at the right time has given her a great three-year stint with Biozyme. And the opportunity to be on the international team might be somewhere in her future.
"Even at young age, be open and talk to people," Creamer says. "I learned when I was much younger to ask for help or ask someone how they do what they do. I used that skill when I wanted to meet Bob and Lisa. People that are looked at as successful business owners or famous in the industry have gotten to where they're at because they weren't shy to go up to somebody. We are not just born that way so it does take work but I've never met a person who was successful that wasn't happy to talk to a young person, about their business or career. That's how you make a connection."
Building relationships and reaching out to others are keys to success in any business. Those skills have truly paid off for Creamer and Grimes.