Moms Know Best
Everything you should know about feeding, show supplies, at home, and at the show for beginners.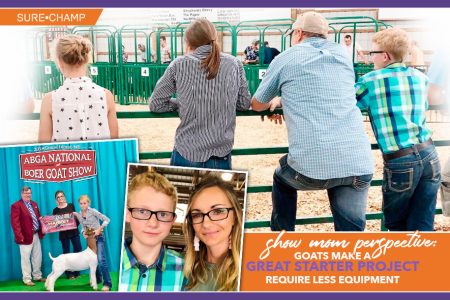 Holly Hummel understands the value of youth programs and the work ethic, responsibility and basic skills like decision making and public speaking that are a result of involvement in 4-H and FFA. As a mother of four, she also understands the importance of children having a positive experience with their livestock projects and recommends Boer goats as a specie that is great to start with.
"Goats make great starter projects, both because of their size and lack of intimidation-factor, as well as having less equipment requirements," Holly said. "Goats are incredibly stubborn! But, having the kids make friends with them initially will get you much further than thinking you can break their spirit later on."
Read More...
View Checklist with Links
View Downloadable Checklist
Nutrition
Stress
Daily Care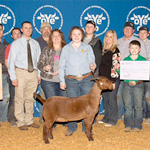 KayLea Taylor
The use of Sure Champ throughout show season keeps our goats on feed and growing. When the stressful days of show season approach, Vita Charge Gel, helps keep them on feed, be less stressed and ready for show day."

Enter your zip code and hit go to find a dealer near you!