Step 1: Selecting Your Goat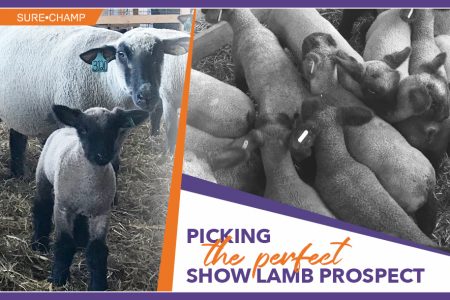 Picking the Perfect Show Lamb Prospect
Some people are born with the natural ability to pick out quality show livestock. Others develop the talent over time. Regardless of your current skill level, one thing that can help young livestock exhibitors trying to pick out their next…
Read More
Step 2: Equipping your New Project
Moms Know Best
Everything you should know about feeding, show supplies, at home, and at the show for beginners.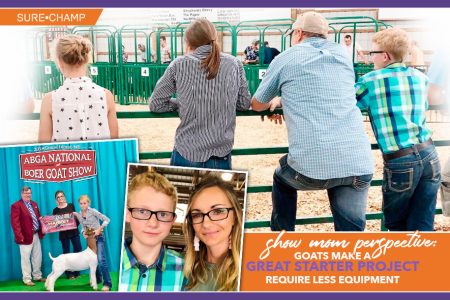 Holly Hummel understands the value of youth programs and the work ethic, responsibility and basic skills like decision making and public speaking that are a result of involvement in 4-H and FFA. As a mother of four, she also understands the importance of children having a positive experience with their livestock projects and recommends Boer goats as a specie that is great to start with.
"Goats make great starter projects, both because of their size and lack of intimidation-factor, as well as having less equipment requirements," Holly said. "Goats are incredibly stubborn! But, having the kids make friends with them initially will get you much further than thinking you can break their spirit later on."
Read More...
View Checklist with BUY NOW Links
View Downloadable Checklist
Step 3: Daily Care
Keep these tips in mind EVERY. DAY. as you #preptowin
Step 4: Show Day Prep Tips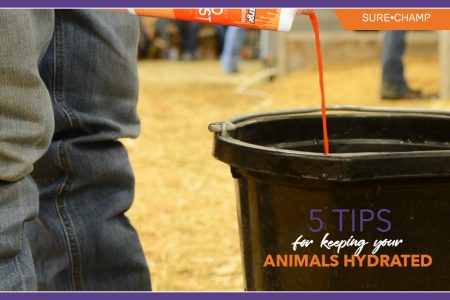 5 Tips for Keeping Your Animals Hydrated
Water is the most essential nutrient of life. Humans, animals and plants all rely on the water for survival, due to its molecular makeup. Water is vital for bodily functions like nutrient intake, absorption and feed conversion, overall health, waste…
Read More

Enter your zip code and hit go to find a dealer near you!