The purple banner. It's every showman's goal to walk out of the show ring with the royal purple banner, the sign of a champion. But that banner isn't given freely. It takes work, dedication and the knowledge and effort of a proper nutrition and exercise regimen.
In Dayton, Pa., there is a 13-year-old who has been successful in the show ring with her livestock projects, and she also spends countless hours in the barn working with and caring for her animals. McKenzie Stadtmiller has been showing lambs since she was just 4-years-old and knows the work and dedication it takes to drive a champion. She showed the Grand Champion Market Lamb at the 2018 Pennsylvania Farm Show. She recently added goats to her mix of livestock, and said exercise is an important part of getting her animals ready for the ring.
McKenzie doesn't exercise her lambs and goats all alone as she has a four-legged personal trainer, a Border Collie appropriately named Banner.
"When she was younger we used to call Kenzie our little banner chaser, and then when we got the dog, her name was already Banner! It was pretty neat," said Tiffani Stadtmiller, McKenzie's mom.
Banner is a trained "track" dog, and McKenzie uses her to exercise both her lambs and goats as they start getting heavier. The Stadtmiller family built an oval track that is just wide enough for two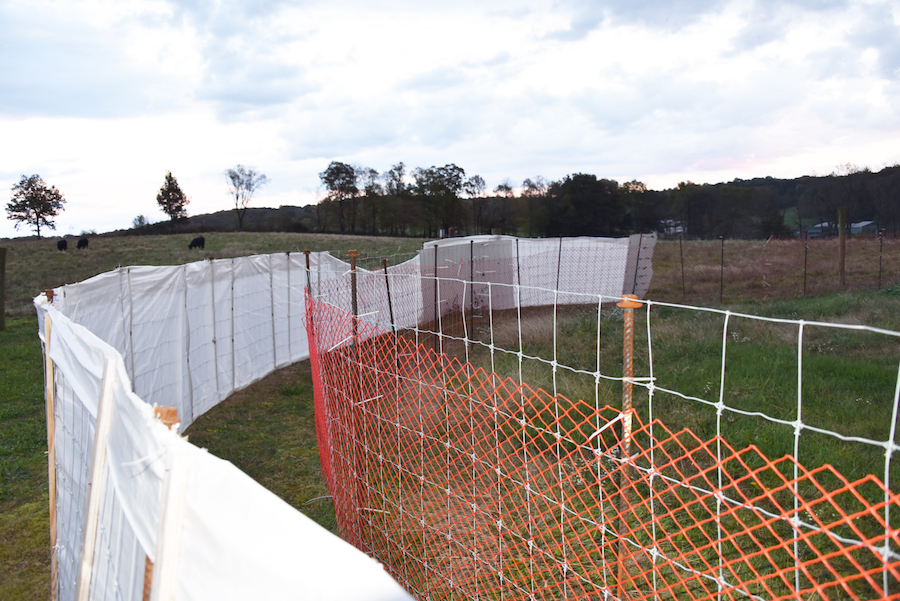 animals at a time. Banner will bark and chase the animals around the track, converting fat into lean muscle shape in both lambs and goats.
McKenzie said she starts tracking her lambs when they are about 100 pounds; goats at about 50 pounds, but she said the key is to make sure they have some fat on their body to convert.
"Whenever we start tracking we like them a little fat, so we're just working off the fat and gaining muscle. If one gets too fat, we'll back down their feed or track them a little harder just to keep their overall shape. We like Sure Champ® Climate Control a lot so if it does get really hot out, we'll give them some of that before we run, to help with stress," McKenzie said.
Once they start tracking their animals, they go slow at first to let the lambs and goats get used to the process, Banner and her barks. They might only make a lap or two the first few times they track. Once the lambs get accustomed to their exercise program, they require the lambs to make three "fast laps" before they are caught and walked back into the barn and cooled off before their nightly feeding. McKenzie said it takes about four minutes to make a run on a pair of animals, as all animals are run two at a time.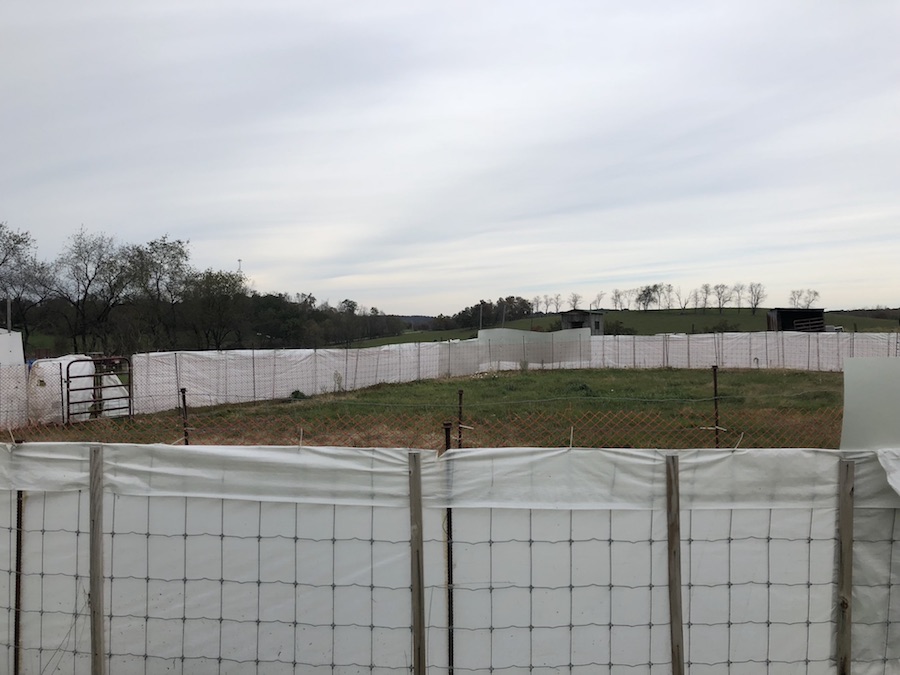 Tracking works for McKenzie's lambs most of the year since she starts showing in mid-May and will show into January at the Pennsylvania Farm Show. She said she will track even into the weather, as it is still safe for the lambs and Banner. She will clean snow off the track if needed, and if it isn't icy, they will still track. , she will walk her lambs in the barn, so they still get some form of exercise.
Tracking is just one form of exercise for lambs and goats. It is safe for the animals, and is widely accepted across the U.S. Many exhibitors have adopted this form of exercise in the last decade, and the dogs that are used are trained to not actually nip at the animals but to bark and cause excitement to get them to run.
Other methods that lamb exhibitors might use include a tread mill; walking machine – think of round carousels like a horse uses; walking them in groups behind an ATV; or running them loose in a grassy area. All exercise methods are safe for the lambs. The benefit of tracking for the Stadtmiller family is that they can exercise multiple lambs in a relatively short period of time. For example, most people "run" their lambs for 30 minutes a day on a treadmill. For six lambs, that is three hours of time. With tracking, they run 2 lambs at a time for 5 minutes or less, they can be finished in less than 30 minutes, including the time it takes to walk them between the barn and to the track.
McKenzie might not be that "little banner chaser" anymore, even though she has worked hard to collect several already during her show career. With the help of her own track dog, Banner, she is realizing her dreams, following her passion and learning a love of livestock, one lamb at a time.