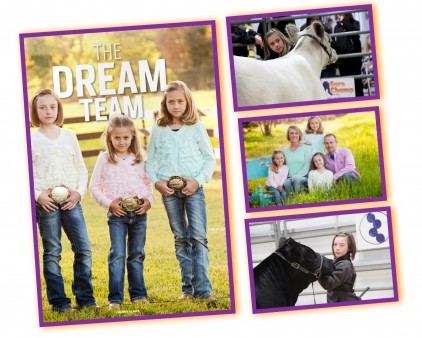 "Good teams become great ones, when the members trust each other enough to surrender the ME for the WE." – Phil Jackson. If you're looking for young people that inspire you look no further than the Clark sisters from Arkansas. These young ladies are the definition of commitment and in their few short years of eligibility in the showring they have accomplished more than most will in a lifetime. Their family pride and teamwork doesn't go unnoticed as you will find Mom, Dad and all three girls washing, blowing, clipping and dressing cattle at home and at shows! It is an honor to feature sisters Chancee and Carlee in the Sure Champ Junior Spotlight. -Britney Creamer
Tell us a little about yourselves.
We are Chancee and Carlee Clark, we are 11 and 9 from Romance, Arkansas. We also have a little sister named Chloee that is 7. Our family owns and operates Clark Show Cattle, where we raise and sell top of line show heifers and steers. Our family has been raising cattle for nearly 50 years.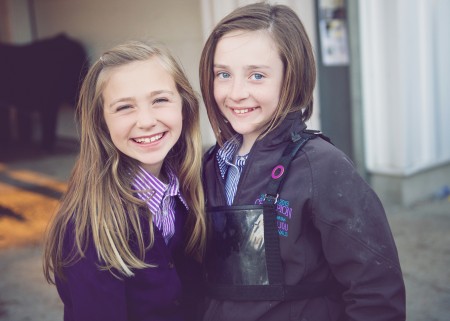 What species do you show and how long have you been showing?
We show steers and Maintainer, Chi, and Charolais Composite heifers. We have both been showing since we were 5.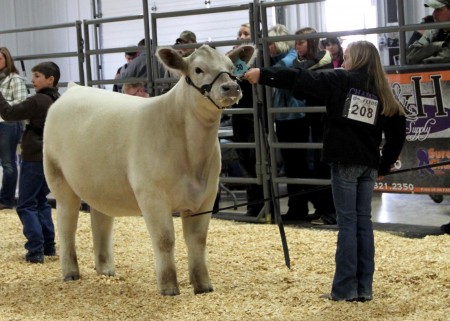 Which sister is the most competitive and do you ever have a rivalry with each other in the showring?
Both of us are equally competitive, neither one of us likes getting beat, but if it's by our sister it's acceptable. At least the family won! There is a definite rivalry in showmanship and we were first and third for four years in a row at Junior Nationals, and Chancee always won until this year!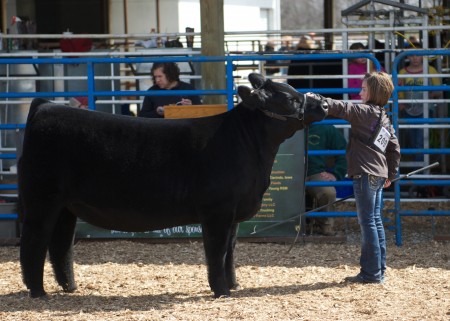 Tell us about the success you have had this year as well as last year.
Between the two of us we have had numerous jackpot show champions in Arkansas, Oklahoma, and Missouri. As well as Champion Bred & Owned Maintainer Female at Junior Nationals and a Reserve Division Champion in the owned show. We also had Champion Charolais Composite Female at Junior Nationals the last two years in a row. Carlee has won her respective showmanship division at Charolais Junior Nationals the last two years and Champion Junior Showmanship this year at the Maine Junior National. Chancee, last summer in Grand Island at Maine & Chi Junior Nationals had Reserve Champion Bred & Owned Chi as well as Reserve Bred & Owned Maintainer Female. Her steer was named Champion Owned Steer at Junior Nationals and went on to be Champion Steer at Arkansas State Fair, after having Reserve Champion Steer the year before. She has also won showmanship at Maine Junior Nationals three years in a row as well as showmanship at Chi Junior Nationals in 2012, and American royal in 2013.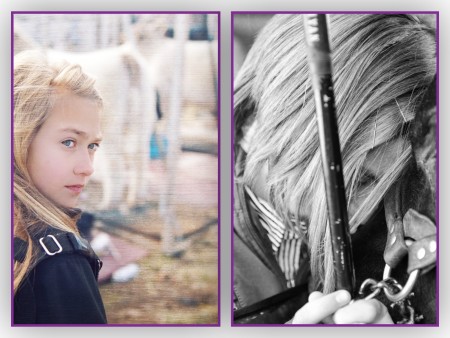 How has Sure Champ helped you achieve success in the showring?
Sure Champ helps keep our calves fresh and on feed and helps keep stress down. We use just one product all the time and that's SureChamp. We also have had great success using Concept-Aid on our cow herd.
When you are not showing cattle what do you like to do?
When we aren't showing cattle we like to play with Chloee's pig, take naps, play basketball, and go fishing!
Anything else you would like to add.
Thank you to our mom and dad for helping us to do all of this, as well as Coby Wilson for taking care of stuff while we are at shows.